PdF Europe 2010 | Speakers
Dino Amenduni
Proformer
Dino Amenduni is a new media specialist and advisor for political communication at Proforma, a leading Italian advertising agency. In 2008, he founded EmiLab, a group of 100 young volunteers that handled Michele Emiliano's campaign as Major of Bari. Since October 2009, he has worked as the social media manager for Nichi Vendola, Governor of Puglia, and one of the most important Italian politicians.
David Babbs
38 Degrees
Andre Banks
Director of Strategy, Purpose
Andre Banks is the Director of Strategy at Purpose, a social enterprise that builds movements to help solve major global problems. While at Purpose Banks has led global movements to fight cancer (with LIVESTRONG) and eliminate nuclear weapons in 20 years (with Global Zero). He is also the co-founder of a new Purpose-led movement to bring millions of people together to advocate for full equality for LGBT people around the world.
Before Purpose, Banks spent ten years building social movements, most recently working as the Deputy Director at Color of Change, a multi-racial movement in the U.S. focused on issues of racial justice. Banks managed the 700,000-member organization and led political and issue campaigns through the 2008 primaries and general election.
Banks got his start building a national network of student organizers concerned with economic justice at the AFL-CIO. An expanded focus on connecting national movements to global issues led him to Africa Action where he built a national constituency pushing for action on AIDS in the U.S. and in Africa. He also led the strategy and managed the development of the online newsmagazine Colorlines.com, serving as its founding editor.
Banks has led hundreds of trainings and workshops on campaign strategy, media outreach and the use of technology to (smartly) build social movements. He lives in New York, but is quite Midwestern at heart.
Ernesto Belisario
General Secretary of Italian Institute for Policy Innovation
Attorney at law Ernesto Belisario is the founder and managing partner of Belisario Law Firm, with more than ten years of practice, he focused his practice on ICT Law (Internet Law, Data protection and privacy Law, Copyright law, E-government, Law 2.0) and Administrative Law.
Belisario is a member of the scientific board of "E-Gov" Review, author of several books and publications and has made several public speeches. He is also a blogger, and his Diritto 2.0 (Law 2.0) is a leading source of information on ICT Law in Italy.
Belisario, who holds a PhD in Administrative Law, is a contract professor at University of Basilicata, and also a visiting professor at other universities, teaching Administrative Law and New Technology Law.
Additional roles include founder and General Secretary of Italian Institute for Policy Innovation, President of CGT, an Italian association of telematic lawyers, bar's representative at the Foundation for Innovation of Italian National Lawyers' Council and member of the workgroup on youth policy of Italian National Lawyers' Council.
His areas of research include new forms of political participation, Internet in democracy, legal issues of open government and open data, including privacy and copyright.
Dominic Campbell
Founder of Future Gov
Dominic Campbell is a digital government and social innovation entrepreneur with a strong background in policy, communications and engagement. Campbell is an organizational change agent with senior management experience in implementing highly successful change initiatives within the local government sector.
His primary interest is in emerging uses of social media to deliver business transformation and improve citizen engagement.
Campbell formed FutureGov in early 2008 to focus on communications and engagement in government through the use of technology and new media in driving improvement in local government.
Andy Carvin
NPR
Andy Carvin is Senior Strategist for NPR's Social Media Desk. As coordinator of NPR's social media strategy, he has helped NPR programs learn how to engage the public with NPR's editorial activities in order to further the quality and diversity of NPR's journalism. He has led NPR's efforts in social networks such as Twitter and Facebook, where NPR recently became the first news organization to reach one million fans.
Carvin's community engagement work isn't limited to the Internet. As co-founder of PublicMediaCamp, he's helped NPR and PBS stations around the country convene the local tech community and public media fans to strengthen their ties and develop collaborative projects together. He has also appeared on numerous NPR shows, including Morning Edition, Talk of the Nation, All Things Considered, Tell Me More and the Diane Rehm Show, discussing a variety of subjects related to Internet policy and culture.
Prior to coming to NPR in 2006, Carvin was the director and editor of the Digital Divide Network, an online community of more than 10,000 educators, community activists, policymakers and business leaders in over 140 countries working to find solutions to the digital divide. Carvin was also author of the PBS blog, learning.now, which focused on the impact of Internet culture on education.
For many years, Carvin has helped mobilize online volunteers during natural disasters and other crises. On September 11, 2001, he created SEPT11INFO, a news forum for the public to share information and help refute rumors in the wake of the 9|11 attacks. Following the 2004 Boxing Day tsunami, he served as a contributing editor to TsunamiHelp, one of the leading sources of tsunami-related citizen journalism. More recently, he has worked with CrisisCommons, a network of tech volunteers that has developed software and other tools in response to the Haiti earthquake, as well as online services that can help communities prepare for future disasters.
Visit his website, AndyCarvin.com, or follow him on Twitter.
Álvaro Sanmartín Cid
Netsquared
Álvaro Sanmartín Cid is an electrical engineer with international managerial experience at Berkeley and Harvard universities. He is most interested in business strategy, teamwork and social development. "The most dificult problems you deal with in your life are not technical, Cid says.
He enjoys organizing new projects, such as creating the local community of Net2Madrid. Currently, he is involved with Campus Party, the biggest technology, science and innovation event in the world. As part of Campus Party, Cid manages the open innovation platform Campus Labs.
Stephen Clark
Official of the European Parliament
Stephen Clark is an official of the European Parliament. He currently works in the field of communications and heads the team responsible for the daily publication of news headlines on the Parliament's website in 22 languages.
Marta Continente
General Director for Citizen Attention at the Generalitat of Catalonia
Marta Continente has a degree in Economic and Business Sciences from the Universitat de Barcelona (UB) and has also studied for a Physics degree. She is currently the General Director for Citizen Attention at the Generalitat of Catalonia.
In May 2006, she was appointed to the post of Secretary for Telecommunications and the Information Society, a post which she held until November 2006.
From February 2004 to May 2006, Continente held the post of General Director for Citizen Attention. Prior to this, she worked at the Barcelona City Council (1993-2003) as Director of Communications and Citizen Attention Services, and was Director of Internet at the same City Council. Here, she also worked as Deputy Manager of the Catalan Culture Institute of Barcelona and was in charge of the economic promotion and coordination of the Poble Sec Strategic Plan in the district of Sants-Montjuïc.
From 1987 to 1993, Continente worked for the Spanish Government as Executive Councillor to the Minister of Culture and as Technical Director of the Catalan Youth Agency.
Continente began her professional career in the public administration in 1983, as Director of the Youth Agency in the Santa Coloma de Gramenet City Council.
Alberto Cottica
Project Manager for the Development Policy Unit of the Italian Government's Ministry for Economic Development and Author of Wikicrazia
Music and social sciences have always been Alberto Cottica's main interests. Unable to decide between the two, he pursued both to become a folk-world musician and economist interested in human creativity as a development engine.
As an economist, Cottica set the goal of contributing to building an economy propelled chiefly by human intelligence – creativity, innovation, culture – rather than physical resources or the exploitation of man over man and nature. Cottica believes this model can emerge from the "perfect storm" under way in the digital economy, and that the creative industries are a good place to watch it from and help it unfold.
Cottica decided to represent the general interest rather than a single company's. He is interested in public policy as intelligent participation in collective choice. He uses social networks, both physical and online, as a tool to design and deploy policies.
Cottica is currently the project manager for the Development Policy Unit of the Italian government's Ministry for Economic Development on the issue of art and creativity as economic development tools. He heads Kublai, the first 2.0 project of the Italian central government and is the author of "Wikicrazia" (2010), a book on how public policies can be shaped and changed by online collaboration.
Xavier Crouan
City of Rennes
Xavier Crouan is Director of Information and Digital Innovation for the City of Rennes Métropole in France. From this position, he has pioneered the use of open data in the city administration.
Helen Darbishire
Executive Director, Access Info Europe
Helen Darbishire, Executive Director of Access Info Europe, is a human rights professional specializing in access to information, freedom of expression and media freedom.
Darbishire has extensive experience in working to promote the right to information globally, including assisting, drafting and promoting implementation of access to information laws in Europe, Latin America, and Africa.
She is a founder and current chair of the Freedom of Information Advocates Network.
Ides Debruyne
Wobbing
Ides Debruyne is co-founder of the Belgian Pascal Decroos Fund for Investigative Journalism, the Dutch-Flemish Association of Investigative Journalists (VVOJ) and The European Fund for Investigative Journalism. He is also executive director of The Pascal Decroos Fund.
He is the founder of de Vlaamse Scriptieprijs, which promotes science communication, de Vlaamse Scriptiebank, which promotes open access, Wobbing, which promotes access to information, Mediaonderzoek, which promotes media research, and Mediakritiek, an online reflectionroom of the Flemish media.
Ides Debruyne is lector at Ghent University in Belgium. He also delivers lectures on research journalism at several Flemish colleges and universities. Debruyne was one of the co-organizers of the European Investigative Journalism Conference 2008 in Brussels and the third Global Investigative Journalism Conference 2005 in Amsterdam.
Guilhem Fouetillou
Co-founder and Chief Technology Officer, linkfluence
Guilhem Fouetillou is the co-founder and CTO of linkfluence, a market research agency which analyses trends and opinions on the social web for governments, NGOs, major brands and agencies such as L'Oréal, Ferrero, Publicis or Havas.
Fouetillou is a computer scientist, with a master's degree in cognitive sciences. He was writing his Ph.D in information science when he created linkfluence. Fouetillou is an expert at social web mining, information visualization and the dynamics of complex networks. He teaches this subjects at the Université de Technologie de Compiegne.
Doru Frantescu
Votewatch.eu
Doru Frantescu is co-director of VoteWatch, an organization set to promote greater transparency and better debates in the EU. Doru is based in Brussels and leads the development of the VoteWatch.eu website, which monitors EU decision-makers' voting records and provides complex analysis of voting behavior in the European Parliament.
Prior to that, Doru has designed a series of e-democracy tools, which help voters compare their views to those of the candidates in Parliamentary and Presidential elections. Doru has a political science and journalism background and has worked extensively in the civil society. E-mail him at doru [at] VoteWatch [dot] eu.
Martin Gelin
Web Strategist, Webmanager, Rödgrön, Sweden
Martin Gelin is a journalist who writes about American politics, media and culture. He grew up in Orminge, outside Stockholm, and has been living in New York since 2001.
Since 2007, he has been writing for the United States blog, Swedish Dagbladet, and is a regular columnist for the Swedish newspaper Svenska Dagbladet, as well as Business World.
He has also participated in Aftonbladet and Svenska Dagbladet culture pages and was previously the editor of the Bible magazine.
Julio Gonzalez
Netsquared
Julio Gonzalez is a Telecommunications Engineer with a degree from the Universidad Politécnica of Madrid, Spain. While at the university, he taught different seminars on web design and applications. A member of the IEEE, the world's largest professional association for the advancement of technology. For the IEEE, he also collaborated on the development of the IEEE Spain section web page in 2007. Most recently, he organized the 2010 IEEE discussion boards, a set of conferences aimed to bring highly qualified professionals to the university to inform the students about upcoming technological issues and their impact on society.
From 2007 to 2008, he worked as a technology consultant and software developer until he left Spain for an exchange year at Finland's Tampere University of Technology completing his minor in IT management.
In 2010 he joined Net2Madrid to help jumpstart social change through technology and teamwork.
Jeremy Heimans
Purpose
Jeremy Heimans is the co-founder and CEO of Purpose, a social enterprise that builds movements to help solve major global problems. Purpose has built global movements to fight cancer (with LIVESTRONG) and eliminate nuclear weapons in 20 years (with Global Zero, a new initiative led by more than 200 world leaders with an endorsement by President Obama).
Purpose also works with some of the world's biggest companies to mobilize their consumers for social impact, and is currently incubating new consumer movements to help the green economy achieve scale, including a platform to accelerate the transition to electric vehicles.
In 2007, Jeremy co-founded Avaaz.org, the world's largest online political community, with six million members. In 2005, he co-founded GetUp.org, an Australian online political movement and internationally recognized social movement phenomenon that today has more members than all of Australia's political parties combined. In 2004, he co-founded an advocacy group in the US presidential elections that ran a highly publicized online and media campaign, raising millions of dollars in small online donations.
The World e-Government Forum named Jeremy one of the "Top 10 People Who is Changing the World of the Internet and Politics". His work has been recognized in publications like The Economist and The New York Times. Jeremy began his career with the strategy consultants McKinsey and Company. He attended Harvard University and the University of Sydney and is a citizen of Australia and the Netherlands. He currently resides in New York.
Stefan Hennewig
Head of Internal Management, CDU, Germany
Stefan Hennewig is head of internal management of the Christian Democrats and in the 2009 election campaign was responsible for the Team Germany project and the web 2.0 activities of the party.
Catherine Howe
Chief Executive Public-i Group Ltd
Catherine is a specialist in social media and eDemocracy, with a background in technology delivery. She has worked with online communities and social networking tools for over 15 years.
Initially developing learning applications at the London Business School, she was founder director of Etribes.com – an online community consultancy which specialized in working with third sector organizations such as Christian Aid, YMCA and YHA.
Howe has worked with Local Government in the UK since 2001, looking at ways of using new technologies to deliver innovative democracy and engagement projects. As well as working in the UK, she also leads European project work. Her research interest is the social impact of Web 2.0 tools in a democratic context and the creation of online civic spaces. You can read more about that on her blog. A regular speaker at conferences and events, Howe is also an experienced consultant and workshop facilitator.
Paul Johnston
Executive Advisor, Cisco Systems
Paul Johnston was born in 1962 in London, England and studied at Balliol College, Oxford where he obtained a first class degree in Philosophy, Politics and Economics and completed a D.Phil in Philosophy. He has a strong public sector background, having worked in a variety of management and policy roles in several public sector organizations. His final public sector role was head of the UK Treasury's local government team, where he was responsible for central government support for local authorities, local taxation and performance improvement in the local government sector.
Before that, Johnston was a senior policy advisor at the Treasury in a number of different areas including social housing and financial markets. He also worked for HM Customs and Excise, the Housing Corporation and a Department of Work and Pensions sponsored charity. Prior to his public sector career, he was a journalist with Reuters, the BBC and Tyne Tees Television.
Johnston has been working with Cisco Systems for two years. He heads up the European public sector team within Cisco's Internet Business Solutions Group, providing strategic advice and support to public sector organizations on how they can transform their operations through technology-enabled process innovation. Johnston has contributed to and edited a number of Cisco publications including: The Connected Republic and Broadband City 2010: A roadmap for local government.
Birgitta Jonsdottir
Member of the Icelandic Parliament for the Movement, Iceland
Birgitta Jónsdóttir is a member of parliament of the Althing, the Icelandic parliament, formerly representing the Citizens' Movement, and now representing The Movement. Her district is the Reykjavík South Constituency. She was elected to the Icelandic parliament in April 2009 on behalf of a movement aiming for democratic reform beyond party politics of left and right.
Jónsdóttir has been an activist and a spokesperson for various groups, such as Saving Iceland and Friends of Tibet in Iceland. She is also part of the movement to make Iceland a haven for press freedom and was one of the sponsors of the Icelandic Modern Media Initiative.
Andreas Jungherr
Consultant, CDU, Germany
Andreas Jungherr is an independent communication consultant and researcher at the University of Bamberg. He advised the German party CDU in three recent campaigns on the use of online tools.
Previously, he worked on the 2009 campaign in Hessen, the 2009 campaign for the general election and 2010 in Nordrhein-Westfalen. He blogs at http://andreasjungherr.net.
Bente Kalsnes
Communication Advisor, Origo, Norway
Bente Kalsnes is a communication advisor at Origo.no, a Norwegian social network offering people digital tools for group blogs, image sharing and advanced calendar features. Origo is also the community tool for 50 local and regional newspapers in A-pressen, a Norwegian media concern.
Stephen King
Senior Director, Omidyar Network, United Kingdom
Stephen King brings to Omidyar Network exceptional experience in applying media and technology to create positive social impact. Based in London, Stephen focuses on expanding our efforts outside the U.S. in the Social Media and Government Transparency investment areas. He also makes investments across all areas within the Media, Markets & Transparency initiative.
Prior to working with Omidyar Network, King served as the Chief Executive of the BBC World Service Trust, where he led a period of sustained growth that included building programs in more than 40 countries in the developing world. King helped establish the Trust's international reputation as one of the largest and most successful organizations using media and communications to improve the lives of the world's poor and promote better governance and transparency worldwide.
Before the BBC, King was the Executive Director of the International Council on Social Welfare, an international organization working to promote social development. King has also held positions with nonprofit organizations HelpAge International, Help the Aged, and Voluntary Service Overseas.
Mathias Klang
Senior Lecturer, University of Gothenburg, Sweden
Mathias Klang currently works as a researcher and senior lecturer at the University of Göteborg. His research revolves within the field of legal informatics with particular interest in copyright, democracy, human rights, free expression, censorship, open access and ethics. He has published several articles in these topics.
Among his recent work is a co-edited volume (with Andrew Murray) entitled "Human Rights in the Digital Age". In addition to this, he defended his PhD thesis, "Disruptive Technology" in October 2006.
Klang has been a Visiting Fellow at the London School of Economics and Political Science, a visiting researcher at the University of Trento and has worked as a legal expert dealing with questions of copyright and Open Access at the University of Lund. Mathias is a coordinator of the Resistance Studies Network, Project Leader for Creative Commons Sweden since 2004 and a member of the Free Software Foundation Europe team since 2006.
Solana Larsen
Managing Editor, Global Voices
Solana Larsen is the Managing Editor of Global Voices Online, an international community of bloggers and translators who report on citizen media from around the world. Prior to this position, she was an editor with global politics website, Open Democracy in London. She is a Danish-Puerto Rican journalist based in New York and Berlin.
Jimmy Leach
Head of Digital Engagement, Foreign and Commonwealth Office, UK
Jimmy Leach is currently Head of Digital Diplomacy for the British Foreign and Commonwealth Office, after spending much of the last decade flitting between newspapers and government work. After spending six years at Guardian.co.uk, he became Head of Digital Communications at the Prime Ministers Office, working under Tony Blair and Gordon Brown.
Leach was also the Editorial Director for Digital for the Independent newspaper, before joining the FCO. The only blip in the pattern is a stint as Digital Director at Freud Communications.
Romain Liberge
Consultant, La Netscouade, France
Romain Liberge joined La Netscouade in 2010 as a consultant on issues of strategy and innovation. He works in particular on projects relating to technology and politics and is central to the development of La Coopol, a social network of the French Socialist Party.
Prior to working for La Netscouade Liberge helped develop the French language EU portal touteleurope.fr. He is a graduate of Sciences Po Paris and the Faculty of Law, Paris I.
Håkon Wium Lie
Chief Technology Officer, Opera Software, Norway
Håkon Wium Lie joined Opera in 1999 as the Chief Technology Officer. Prior to his position at Opera, Wium Lie worked for W3C, where he proposed the concept of Cascading Style Sheets (CSS). He is a knowledgeable speaker on languages for the web, as well as the past, present and future of the web. Prior speaking engagements include the World Economic Forum and Seybold.
David F. Lowey
Managing Director, Fleishman-Hillard Digital
David Lowey is a Managing Director in the London office responsible for the strategic development of Fleishman-Hillard's Internet-based and digital communications services in the UK, Middle East, and Africa.
Lowey has 18 years of experience in designing, managing, and implementing large-scale integrated strategic communications programs. He serves as senior counselor and strategist for clients in the areas of corporate reputation, branding, positioning, merger integration, internal communications, and digital integration.
Lowey started the agency's first interactive group in 1996 and served as a founding co-chair of the agency's interactive practice group. He then led Fleishman-Hillard Creative, which houses the agency's branding, print, video, and event production capabilities as well as a large, digital design and development team.
Lowey regularly gives presentations and moderates panel discussions on the global impact of digital and social media.
Massimo Micucci
President, Reti Italy
Massimo Micucci was born in Rome in 1954, and lives between Spain and Italy. He has been involved in international politics, cooperation with developing countries, innovative publishing and institutional relations. During his time consulting for the Italian government, he was given the task "To learn from the changing reality".
Micucci's focus areas include information systems, telecommunications and many more passions that have turned into know-how, expertise and projects thanks to his relations with managers of rapidly evolving companies (in particular in the areas of ICT and advanced services). Together with the specialized ICT team in Reti, he has established a network of shared intelligence.
Micucci is President of Reti S.p.A. and sole director of Reti España. He speaks fluent Spanish, as well as English and French.
Christopher Mikkelsen
Founder, Refunite.org, Denmark
Christopher Troensegaard Mikkelsen was born in 1978 in Copenhagen, Denmark. His early life was spent abroad with his older brother, David and the rest of the family, following a scientist father and mother to different countries.
Moving with David to Southeast Asia, the two brought suitcases packed to the brim with books selected to introduce both to the adventures of life and possibilities ahead, and the next many months were spent incubating ideas and harnessing trails of thought all bordering on entrepreneurship with a social impact. Mikkelsen founded Reunite, an Internet database providing a service to refugees who have lost touch with family after fleeing their homeland. Beyond Refugees United, Christopher writes literary fiction and children's books.
Dejan Milovac
MANS/Montenegro
David Milovac is Deputy Executive Director of MANS, an anti-corruption NGO based in Montenegro. He has been with the organization since 2001. Milovac specializes in investigations related to corruption in urban planning and construction industry and is the author of numerous case studies disclosing those corruption schemes.
David Moore
Executive Director, Participatory Politics Foundation
David Moore is the Executive Director of the Participatory Politics Foundation, a 501(c3) non-profit organization with a mission to increase civic engagement. Moore serves as the Program Manager of OpenCongress.org, a free and open-source public resource website for tracking and understanding the U.S. Congress.
Prior to PPF, Moore was a co-founder of our sibling non-profit organization, the Participatory Culture Foundation. Through software and advocacy, PCF works to build a fairer, more open, and more democratic media space.
As PCF's first Outreach Coordinator, he helped to create and launch Miro, the free-culture-friendly internet TV player that is now one of the most popular open-source software projects in the world. Originally from Milwaukee, WI, Moore graduated from Brown University in 2001 with degrees in English and Philosophy. He lives in Brooklyn, NY and works out of the Personal Democracy Forum offices in New York City.
Evgeny Morozov
Contributing Editor, Foreign Policy, United States
Evgeny Morozov is a Schwartz fellow at the New America Foundation and a visiting scholar at Stanford University. Morozov is also a contributing editor to Foreign Policy Magazine and runs its Net Effect blog about technology and geopolitics.
His book, "The Net Delusion: The Dark Side of Internet Freedom" is set to be published in January 2011. Morozov was previously a fellow at the Institute for the Study of Diplomacy at Georgetown University in Washington and at the Open Society Institute in New York (where he still remains on the board of the Information Program). His articles have appeared in The Wall Street Journal, The Economist, Newsweek, Slate, The Boston Globe, Times Literary Supplement and other publications.
Antonella Napolitano
Social Media Consultant with a Specialization on Political Communication
Italy
Antonella Napolitano is PdF Europe editor and works as social media consultant. In the past she served as consultant and volunteers coordinator for UDC, a moderate Italian party, as community manager for Kublai, a project of the Italian Ministry of Economic Development, and worked at the Consulate of Italy in New York. She's co-founder of Micromacchina, a nonprofit association that works on enhancing citizens participation. She graduated in Media Studies (M.A.) at University of Bologna (Italy) and was Research Fellow at Vassar College.
Álvaro Ortiz
Manager, Abre Datos
Álvaro Ortiz is as a user experience designer and web entrepreneur. He co-founded a free software company in the early 2000s and launched several activist political campaigns. He worked as a consultant for large Spanish companies before focusing on helping launch web services.
Ortiz is part of Pro Bono Publico, a Spanish non-profit organization which seeks to improve government efficiency, transparency and accountability through the use of technology. He is responsible for AbreDatos, a national contest to promote open data.
He is also launching Actuable, a social company to help citizens organize and cooperate to achieve social change.
Ronny Patz
Advisor, Transparency International, Brussels
Ronny Patz is a political scientist researching information flows in the context of EU policy-making for his PhD. Since June 2010, he has been an advisor to the Transparency International Liaison Office to the EU with a focus on questions of access to EU documents, EU lobby transparency and transparency in EU funds spending. Patz is also supporting the TI EU office regarding social media communication.
Lene Pettersen
Social anthropologist
Lene Pettersen is an social anthropologist and a PhD student at BI Norwegian School of Management, where she explores the potential of social media and software to create innovation within organizations. Her doctoral work is done in close connection to the research project NETworked POWER.
Pettersen previously worked for six years as a communication advisor within the public sector in Norway, and has for the past four years worked as an strategic advisor and concept developer at a large IT company in Norway, Bouvet ASA. Here, she experienced how technology needs to support employee' needs in ways the overall organization can benefit from, as well as the importance of multichannel strategies and the fact that there is no one-size-fits-all solution. She frequently speaks about technology, organization, people and communication.
Lukas Peyer
Chief Technology Officer, Politnetz
Lukas Peyer is CTO at Politnetz.ch, the leading Swiss online politics platform. He came to Politnetz in April 2009 after working for Harcourt Investment Consulting AG.
Antti Poikola
Consultant, HILA Open, Ltd.
Antti Poikola is an entrepreneur and independent consultant at HILA Open Ltd. His expertise is in developing solutions for the open collaboration between citizens and the public sector organizations.
Poikola is active in and widely connected to eParticipation and Open Data, movements in Finland and Europe. He organized the first Apps for Democracy Finland contest and is the main author for the guidebook, "Public data – an introduction to opening the information resources," published by the Finnish Ministry of Transport and Communications in 2010. Before becoming a full time entrepreneur, Antti worked as a researcher in media technology at the Aalto University.
Laia Pujol
Head of International Strategic Initiatives, Institute of Innovation for Human Wellbeing (I2BC)
Laia Pujol has a Degree in Political Science and Public Administration by the University of Pompeu Fabra in Barcelona and a Master of Political Science by the Institute of Political Studies in Paris (Diplôme Sciences Po Paris — Specialization Development Studies). Over the last six years she has been working on innovation and ICT policy at regional, European and global level, as Head of international strategic initiatives at I2BC (Institute of Innovation for Human Wellbeing) and previously as policy analyst at the Regional Ministry of Economy, Innovation and Science of Andalusia (Spain) where she carried out research to support evidence-based policies in the field of innovation, science and information society. She worked side-by-side with the most senior civil servants to draft the regional laws for Information Society; regional law of Science; and law of Public Health of the Andalusia region. She also worked for the definition of policy strategies in innovation and other R&D policies.
She is currently leading the international strategy of I2BC and the positioning activity of the center at EU level, which has led to the approval of several EU project and studies and the establishment of international cooperation agreements between I2BC and world-class research centres. As a result of this, I2BC has recently opened I2BC Brussels office where she currently lives. At global level, she is part of UNCTAD multi-year Expert Meeting on Enterprise Development Policies and Capacity‐Building in Science, Technology and Innovation.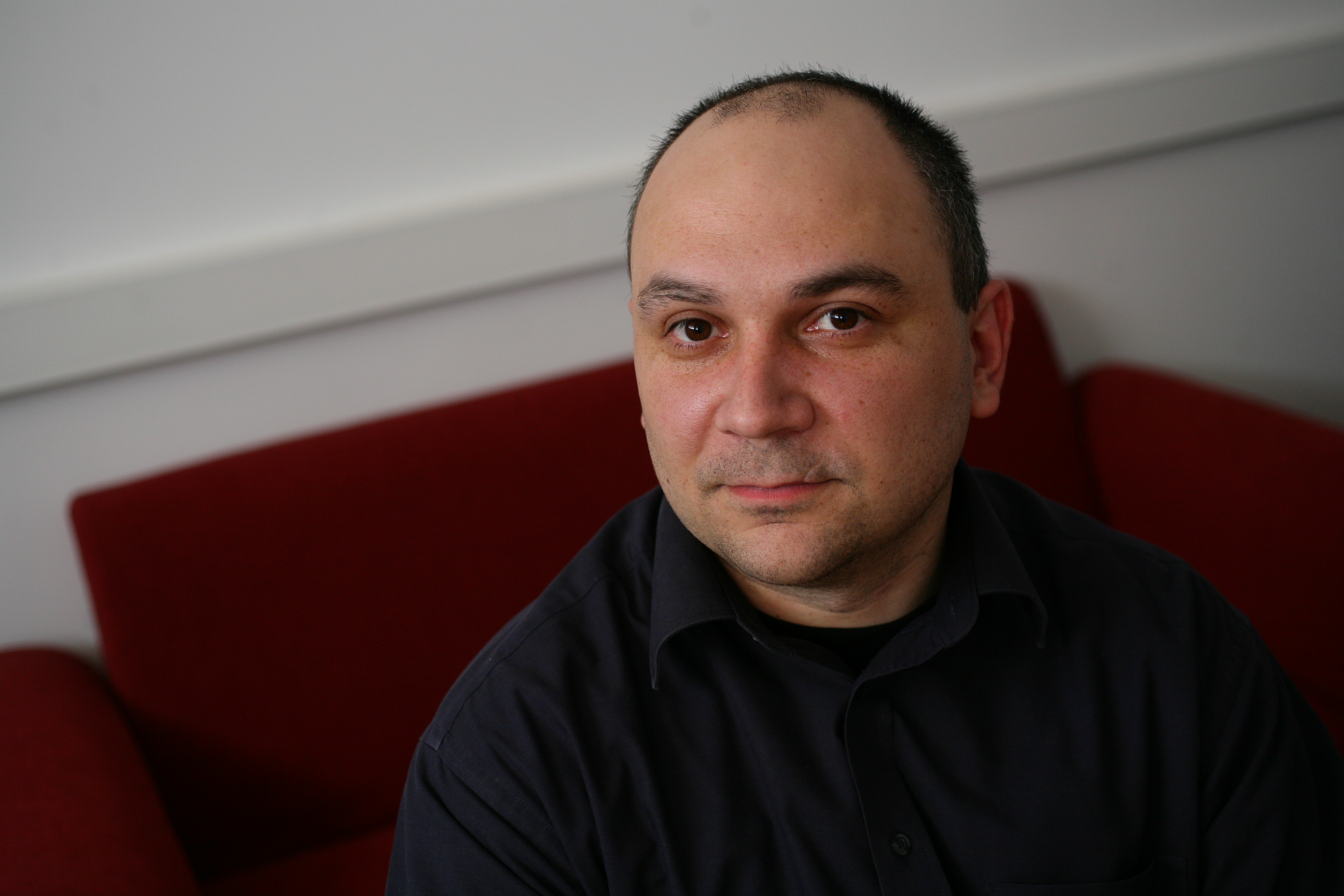 Marko Rakar
Political blogger, Pollitika.com, Croatia
Marko Rakar (1972) is chief executive manager at the consulting company MRAK Services, Ltd. Rakar has a lifelong experience in working and writing for media. He combines his media knowledge with new technologies and was one of the earliest Internet adopters in Croatia.
Rakar is a recognized lecturer and consultant on the subjects of organization, Internet, new media, as well as politics. He ran a number of races for national parties and independent candidates on both parliament and municipal elections.
Rakar studied Philosophy and Information Sciences at the University of Zagreb, speaks English fluently and is a regular columnist and author for a number of blogs and web sites both in Croatia and internationally. He is also a member of the European Association of Political Consultants and the International Association of Political Consultants.
Ketil Raknes
Political advisor for Bård Vegar Solhjell
Ketil Raknes is a long time political advisor for the governing Socialist Left party in Norway, and is currently the political advisor for Bård Vegar Solhjell, the Parliamentarian Leader. Raknes has previously worked as a senior advisor at Burson Marsteller, and as a communication advisor at the Red Cross.
He has also worked as a political advisor for the Minister of Education, as well as the American correspondent for the Norwegian weekly, Morgenbladet. Raknes holds a M.A. in Communication, Culture and Technology from Georgetown University.
Andrew Rasiej
Founder of Personal Democracy Forum
Andrew Rasiej is a futurist, social entrepreneur, and Founder of the Personal Democracy Forum, an annual conference and website about the intersection of politics and technology. He is also the co-founder of techPresident.com, an award winning blog that covers how the Obama administration is using the web, and how technology is empowering new levels of citizen engagement. He has advised Senators, Congressmen and political leaders on the use of Internet since 1999. In 2004 he served as Chairman of the Howard Dean Technology Advisory Committee. He is also the founder of MOUSE.org, Co-Founder of Mideastwire.com, serves as Senior Technology Advisor to the Sunlight Foundation and was recently named Chairman of the 12,000 member NY Tech Meetup.
Mayor Lluís Recorder

Mayor Lluís Recorder is a lawyer and has been a member of the political party Convergència Democràtica de Catalunya (CDC) since 1976. He was also a member of the youth branch with responsibilities as General Secretary and President.
From 1986 to 1999, Recorder was a member of the Spanish Congress, representing the Grup Parlamentari Català. During his last term he was the Deputy Speaker. He has been also a member of the Council of Europe Parliamentary Assembly and of the Western European Union Parliamentary Assembly.
From October 1999 to 2007, he represented Convergència i Unió (which includes CDC) as a member of the Catalan Parliament. He is running for the Catalan election to the Parliament with that coalition for November 2010.
Recorder was elected mayor of the city of Sant Cugat del Vallès in 1999 and reelected in 2003 and 2007. Currently, he enjoys an absolute majority in the City Council.
During his government, the city of Sant Cugat del Vallès has won several accolades for excellence in government practice. Recorder was a finalist at the European Public Sector Award, Promoter City for the European Institute of Innovation and Technology (EIT), and number one at the Spanish Local Transparency government ratings in 2008 and 2009.
Recorder is author of the books, "La llibertat com a resposta" (Freedom as an Answer), 2009 and "La política que ve" (Forthcoming politics), 2010.
Follow Recorder on Twitter @lluisrecoder and or on his blog.
Alec Ross
Senior Advisor for Innovation, Department of State
Alec Ross serves as the Senior Advisor for Innovation in the Office of Secretary of State Hillary Clinton. In this role, Ross is tasked with maximizing the potential of technology in service of America's diplomatic and development goals.
Prior to his service at the State Department, Ross worked on the Obama-Biden Presidential Transition Team and served as convener for Obama for America's Technology, Media & Telecommunications Policy Committee.
ReindeR Rustema
Media and Culture Professor, University of Amsterdam
ReindeR Rustema has studied internet and democracy since Amsterdam's Digital City project in 1994. He is now a teacher in new media at the University of Amsterdam and runs the national petitions website with over one million signatures for more than 500 different petitions.
Marietje Schaake
Member of the European Parliament, D66, Netherlands
Marietje Schaake is a Dutch politician for the social liberal party Democrats'66 (D66). Since July 2009, she has served as a member of the European Parliament. She is a member of the parliament's Committee on Foreign Affairs (AFET), as well as the Committee on Culture, Media and Education (CULT).
Schaake also sits on the parliament's delegation for relations with the United States and the delegation for relations with Albania, Bosnia and Herzegovina, Serbia, Montenegro and Kosovo.
Micah L. Sifry

Micah L. Sifry is co-founder and editor of the Personal Democracy Forum, a website and annual conference that covers the ways technology is changing politics and TechPresident.com, its award-winning group blog on how the American presidential candidates are using the web and how the web is using them. In addition to organizing the annual Personal Democracy Forum conference with his partner Andrew Rasiej, he consults on how political organizations, campaigns, non-profits and media entities can adapt to and thrive in a networked world. In that capacity, he has been a senior technology adviser to the Sunlight Foundation since its founding in 2006. He and Rasiej also write the "Politics 2.0" column for Politico.
From 1997-2005, he was a senior analyst with Public Campaign, a non-profit, non-partisan organization based in Washington, DC working on comprehensive campaign finance reform. Prior to that, Sifry was an editor and writer with The Nation magazine for thirteen years. He is the co-author with Nancy Watzman of Is That a Politician in Your Pocket? Washington on $2 Million a Day (John Wiley & Sons, 2004), author of Spoiling for a Fight: Third-Party Politics in America (Routledge, 2002) and co-edited The Iraq War Reader (Touchstone, 2003) and The Gulf War Reader (Times Books, 1991). In June 2008, his latest book, Rebooting America, an anthology of writing on how the Internet and new technology can be used to reinvent American democracy, co-edited with Allison Fine, Andrew Rasiej and Josh Levy, was published. (It's available online for free download at rebooting.personaldemocracy.com.) He is also an adjunct professor at the Political Science Department of the City University of New York/Graduate Center, where he teaches a course called "Writing Politics." His personal blog is at micah.sifry.com.
Jens Steensma
Co-founder of Buitenbeter and CEO of Yucat mobile business solutions
Jens Steensma is co-founder of BuitenBeter and co-founder and CEO of Yucat. He graduated from University of Twente – Msc Information Technology and Management.
BuitenBeter is an initiative of Yucat mobile business solutions. Yucat has been delivering mobile solutions for almost 10 years, including applications for city councils, opening up their information sources to ambulant city workers.
BuitenBeter provides a smartphone app (for most commonly used smartphones) enabling citizens to easily report issues regarding the public space, including photo and GPS location. BuitenBeter delivers the report digitally to the appropiate local government and directly through to the city workers resolving the reported issues. Read more here.
BuitenBeter was launched in April 2010 in the city of Eindhoven and immediately scaled up nationwide. It is operational in every city in the Netherlands. Within 5 months more than 30,000 users signed up, reporting more than 8,000 real issues, with numbers increasing rapidly. Accenture nominates BuitenBeter as best mobile innovation - Public voting open now.
By offering a suitable and effective communication channel both to citizens and (local) government, BuitenBeter demonstrates immediate and real, tangible benefits; people instantly get involved, public space is improved at lower cost and participation lifts off.
Karina Tellinger
eHealth Strategist
Karina Tellinger is the Medication Support Systems Strategist for The Center for eHealth in Sweden (CeHis). CeHis is governed by representatives from the County Councils and Regions, the Swedish Association of Local Authorities and Regions (SALAR), municipalities and private care providers.
Tellinger's role is to coordinate and promote the necessary conditions for the development and introduction of the nationwide use of Medication Support Systems. Tellinger is also working at the Health and Medical Care Section of the Swedish Association of Local Authorities and Regions (SALAR), where she focuses on strategies and methods for better use of drugs.
She joined CEHIS from Microsoft AB, where she was the Healthcare Solutions Manager. In this role she was responsible for developing business offerings and solutions for the healthcare sector. Tellinger was also responsible for developing and maintaining Microsoft's role as a trusted advisor within healthcare.
John Tolva
Director of Citizens and Technology, IBM, USA
John Tolva is the Director of Citizenship & Technology for the IBM Corporation. John is responsible for developing new social, educational, environmental and cultural heritage projects in partnership with non-profit institutions and governmental entities. John manages international teams from specialized IBM skill groups and labs around the world.
Recent projects include Beyond Space and Time, a fully-immersive multi-user virtual world for the Forbidden City in Beijing; Meedan, a social network for discussion of current affairs of interest to the Middle East, machine-translated between English and Arabic; and the upcoming City Forward urban decision-support simulator tool.
John maintains a personal website at http://www.ascentstage.com.
Julius van de Laar
Political strategist and communications expert
Julius van de Laar is a political strategist and communications expert with strong experience in campaigning both on and offline. Van de Laar has worked with politicians and NGOs to develop strategies to achieve their goals: winning elections, advocating for issues, raising money, growing their membership and creating a movement.
During the 2008 US Presidential election, van de Laar worked for Barack Obama's winning campaign in nearly a dozen primary states. In the general election, van de Laar led efforts as Obama for America Missouri Youth Vote Director to target and turn out voters between the ages of 18 and 35, combining proven campaigning tactics, community organizing and new media strategies. During the 2009 federal elections in Germany, van de Laar served as a senior strategist to the SPD (Social Democratic Party), providing strategic advice with regards to online campaigning and communications. van de Laar managed a Germany wide advocacy campaign focusing on climate change for the global campaigning network Avaaz.org.
In the lead up to the climate talks in Copenhagen, van de Laar developed and executed strategies to mobilize the German section of the six million-strong Avaaz.org membership. van de Laar also advises politicians, parties and NGOs on strategic communication.
Nicolas Vanbremeersch
Founder and CEO of Spintank
Nicolas Vanbremeersch is the founder and CEO of Spintank, an online corporate and public communication agency. He is a famous French blogger, known as "versac", author and columnist for Les Echos, Slate.fr, France Culture, BFM TV.
Vanbremeersch founded publius.fr, a leading collective blog on European issues, and la République des blogs, a French network of political bloggers. He is the author of "De la Démocratie Numérique", an essay on how the web is changing politics (Editions du Seuil, 2009).
Constantijn van Oranje-Nassau
European Commission
Constantijn Van Oranje-Nassau is Senior Advisor in the Cabinet of Neelie Kroes and European Commissioner for the EU's Digital Agenda.
Bruno Vilarasau
Director of Information Society, Telefonica
Bruno Vilarasau has over ten years experience in Telecommunications & Internet in launching services and defining strategy. Vilarasau is currently a Director in Catalonia responsible for fostering the use of Information Technologies and Communications (ITC) by society which includes the Catalunya 4.0 program. Other responsibilities include coordinating the marketing and sales of the different business units and improving the satisfaction of Telefónica's customers.
Vilarasau previously worked in Terra, the Internet arm of Telefónica, as Director in New Product Strategy, identifying partnerships and defining the Internet strategy for the group. In this role he oversaw the launching of many services in the communications field.
Before Terra, Vilarasau worked as marketing manager in Systemsfusion, an SaaS company in San Francisco.
He started his career as business and strategy consultant in Gemini Consulting working for leading companies in the financial and consumer goods sectors.
Vilarasau holds a MBA from the Haas School of Business, University of California, Berkeley.
Jenni Wolfson
Managing Director, Witness
Jenni Wolfson, Managing Director joined WITNESS in 2006. WITNESS is an international NGO that uses video to open the eyes of the world to human rights violations. Prior to WITNESS, Jenni spent 12 years with the UN. This included several years working for UN human rights field operations in Rwanda and Haiti, investigating human rights violations and training the military, police, judiciary and NGOs in human rights standards. At UNICEF, she developed the emergency learning curriculum and trained staff around the world to respond to humanitarian disasters.
Jenni is a playwright and performer of a solo play RASH about her experiences as a human rights activist. She has a Masters in Human Rights from the University of Essex and an Honorary Doctorate from the University of Strathclyde. A native of Scotland, she speaks fluent English, French, and Creole, and is proficient in Spanish and Portuguese.
John Wonderlich
Policy Director, Sunlight Foundation
John Wonderlich is the Policy Director for the Sunlight Foundation and one of the nation's foremost advocates for open government. Wonderlich spearheads Sunlight's goal of changing the culture of the federal government by opening up key data sources and information, to make government more accountable to citizens. He is one of the foremost authorities on lobbying reform, franking and social media use in Congress as well as efforts to shed light on the legislative and executive branches.
Jon Worth
Co-Founder, Bloggingportal.eu
Belgium

Jon Worth writes one of the longest running blogs about EU politics - Jon Worth Euroblog (www.jonworth.eu). He is a Brit living in Brussels who also speaks French and German and writes from a critical perspective on EU affairs but wants the EU to more and do it better, far from the typical British line. Worth is one of the founders of Blogging Portal (www.bloggingportal.eu), an aggregator of blogs about EU affairs. He has also been the orgainser of online campaigns as diverse as the Atheist Bus Campaign (www.atheistbus.org.uk) and Anyone But Barroso (www.anyonebutbarroso.eu). He works as a website designer in techPolitics LLP (www.techpolitics.eu) and also trains people how the EU institutions function. In any spare moments he's not running or inline skating you'll find him on Twitter @jonworth or on Skype 'jonworth'.
Jérémie Zimmermann
Founder, La Quadrature du Net
Jérémie Zimmermann is co-founder of La Quadrature du Net (Squaring the Net), a citizen group informing about legislative projects menacing civil liberties as well as economic and social development in the digital age. He is also vice-president of April, a French non-governmental organization for promoting and defending Free Software.
Randi Zuckerberg
Marketing Director, Facebook
Randi Zuckerberg manages marketing initiatives at Facebook, where she has led the company's United States election and international politics strategy, as well as pioneered several large media partnerships.
Included in The Hollywood Reporter's 2008 Digital Power List, Zuckerberg has led projects ranging from the ABC News/Facebook Presidential Debates to the CNN/Facebook Inauguration Day Partnership and Comcast's Facebook Diaries.
She is also a television spokeswoman for Facebook and has made appearances on Good Morning America, The Today Show, France 2, and World News to discuss Facebook's marketing and political initiatives. Most recently, Zuckerberg represented Facebook as a correspondent for CNN.com's Inauguration Day live broadcast.
Personal Democracy Media presents Civic Hall, a one-of-a-kind community center for the world's civic innovators. Located in the heart of New York City, Civic Hall is your home for civic tech.